I'm never good at goodbyes. Especially when I'm the one leaving.
This has been an exceptional month, despite the obstacles I faced during my early days here. I'm not going to say that it has been a bed or roses. There were ups and downs, but thankfully there were many more ups then there were downs.
There was initially an epic night planned for my going away. It started out as a few people going to a KTV, which then suddenly became my going away party, to which I didn't have any say in. And the plans just started ballooning into crazy proportions.
However, the first of October was supposed to be China's national day celebration, and this year's celebrations have caused a large number of roads to be blocked off. There was no reliable source of information about which roads were blocked but most believed that you could not get into or out of the city yesterday and today.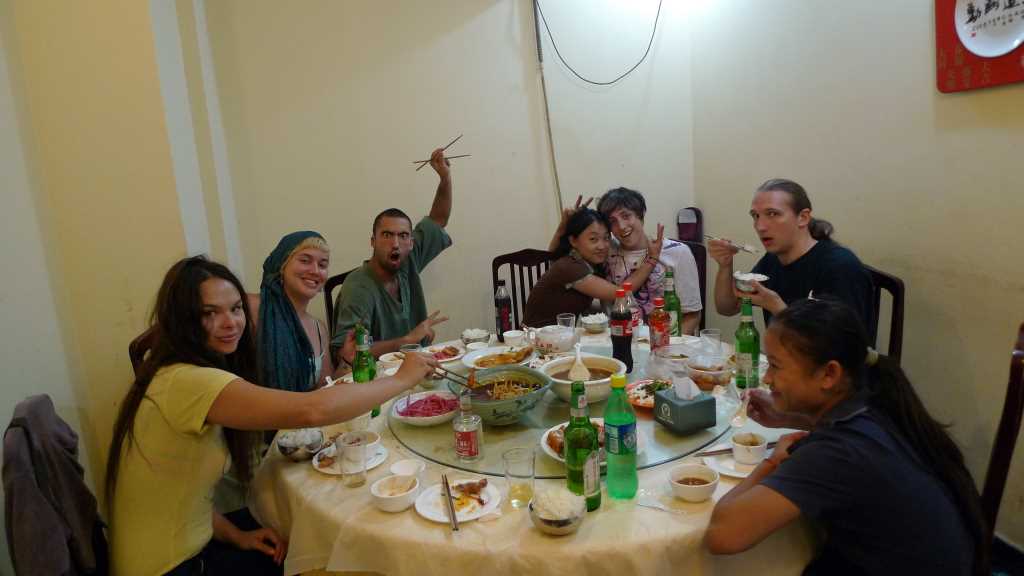 So in the end we ended up having dinner at Meilianmei and organised an impromptu party in one of the spare dorm rooms. I think our host was a little disappointed that everything didn't go according to plan. Not everyone was here as there was a birthday party on the same day, but I was glad as everyone who came were those I've spent most of my time here with.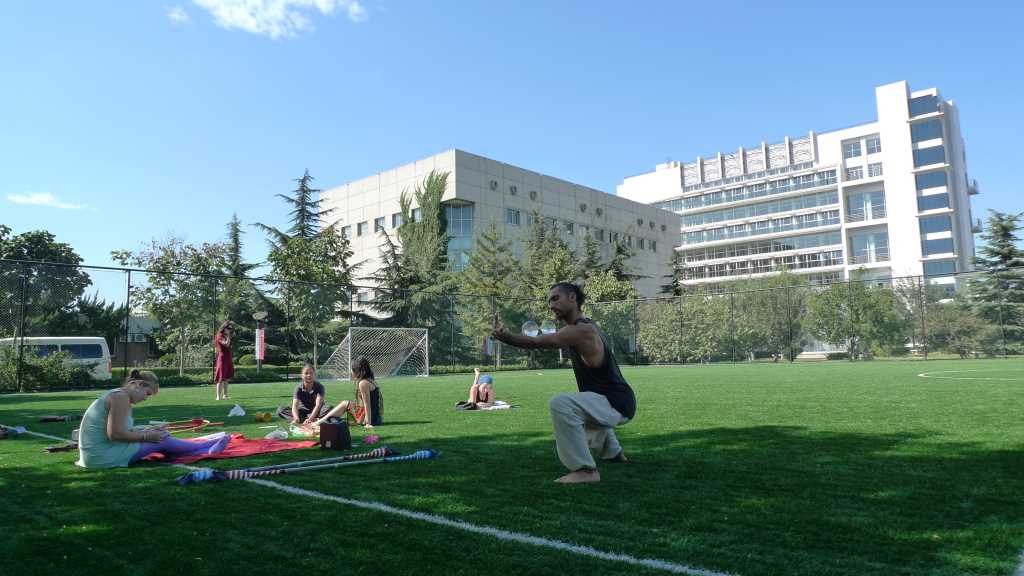 Today was a beautiful day, the skies were blue, the sun was shining, and we were milling about on the soccer pitch listening to music and just having a play. After that, we wandered into the aerials hall and rigged up the Tissu and did some light training on it. Shame that the day that I finally got to train on a Tissu was my very last day. One could have said that it was the perfect last day, but it made leaving so much harder.
Finally, it was time for me to say goodbye to everyone. It still felt like I haven't properly said my goodbyes, especially to many whom I'm unsure if I'll ever see again. I think I'll miss many of my new friends, and I can only hope that our paths will one day cross again. There were a number of things that I didn't get to do, such as, contact staff on the Great Wall, purchase costumes, watch a show by the acrobats from the school, endure an entire Beijing opera. Not everything goes according to plan. But who knows, there might be a next time.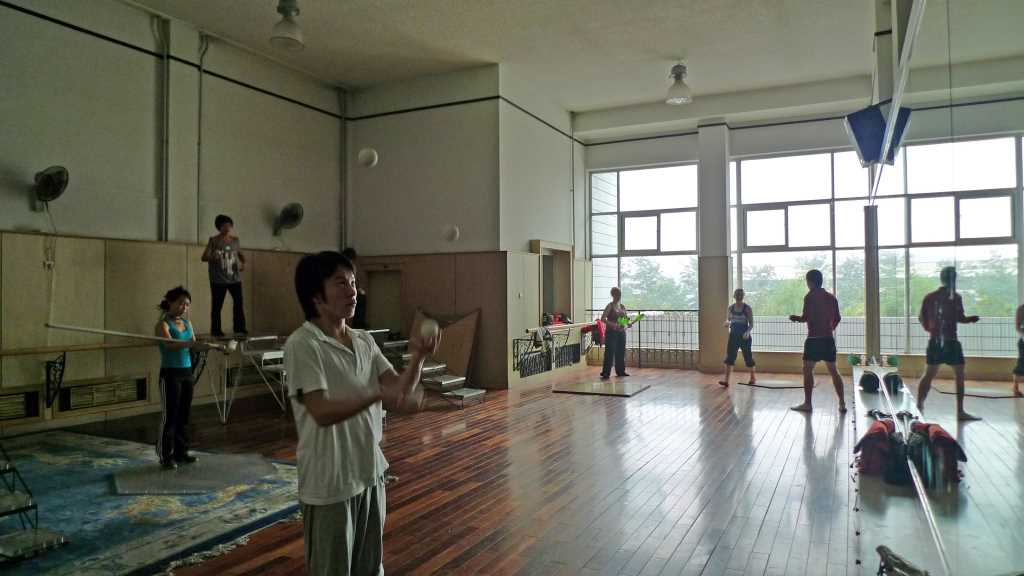 Is this the end? Who knows. I definitely know that it won't be the end of circus for me, the future holds much more. Maybe next year, if the chance arises, I might make it back here again. But then who truly knows what the future holds? All I can do is hang on and enjoy the ride, and that's exactly what I intend to do.