After grabbing food at the Beijing West Train Station, we started to board the train to Xian. We didn't manage to get a sleeper cabin, just seats. Looks like this is going to be a long trip. 11 hours in fact.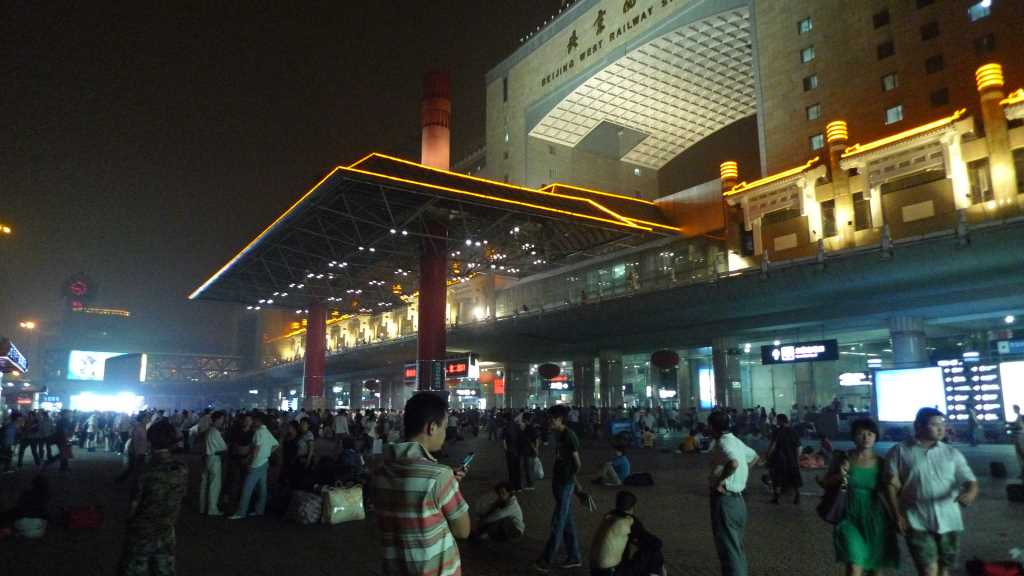 The train station was sheer bedlam. People sitting around outside, some were sleeping on the floor. And this was just outside the station. Upon entering the station, it was much much worse.
Chinese trains are bizarre. Just before commencing our journey, a uniformed person stood in the middle of the cabin, at attention, and did his welcome announcement. It was all very formal and parade like. And at the end, everyone on the train responded with a polite applause. Strange custom.
The trip was uneventful. The chap behind us was snoring, a lady was working on a cross stitch pattern, kids reading comics.
The sun began to rise as we were greeted with greenery, clouds, and a slight tinge of blue in the sky. A far cry from Beijing's smog veiled city.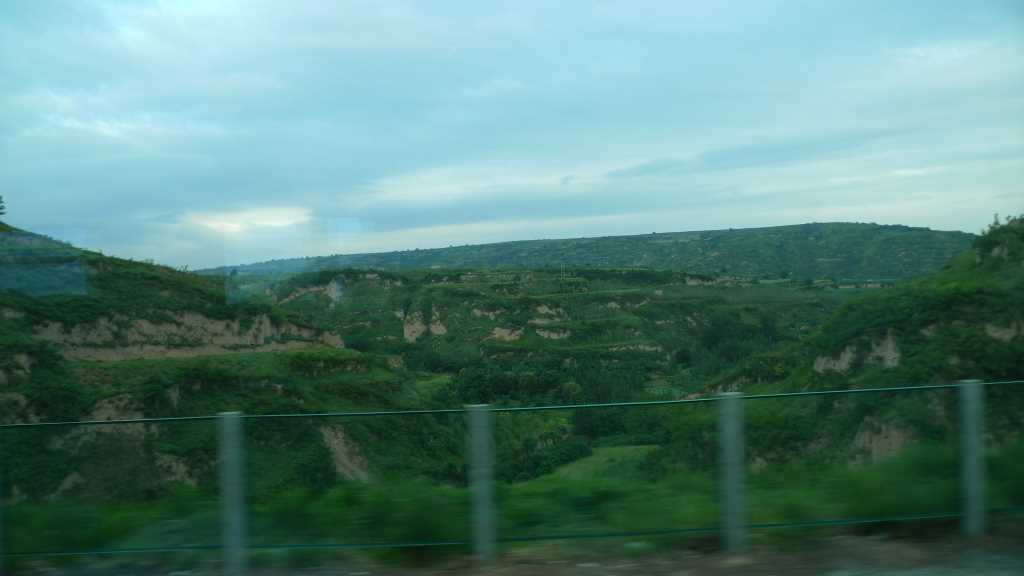 As we got further and further away from Beijing, the skies shifted progressively towards blue, much to my delight. One thing I could never figure out was the smell of burnt rubber that would periodically waft through the cabin.